Now available at our

Spanking Library Store

,
'Everyone Does It'

featuring Tina Kay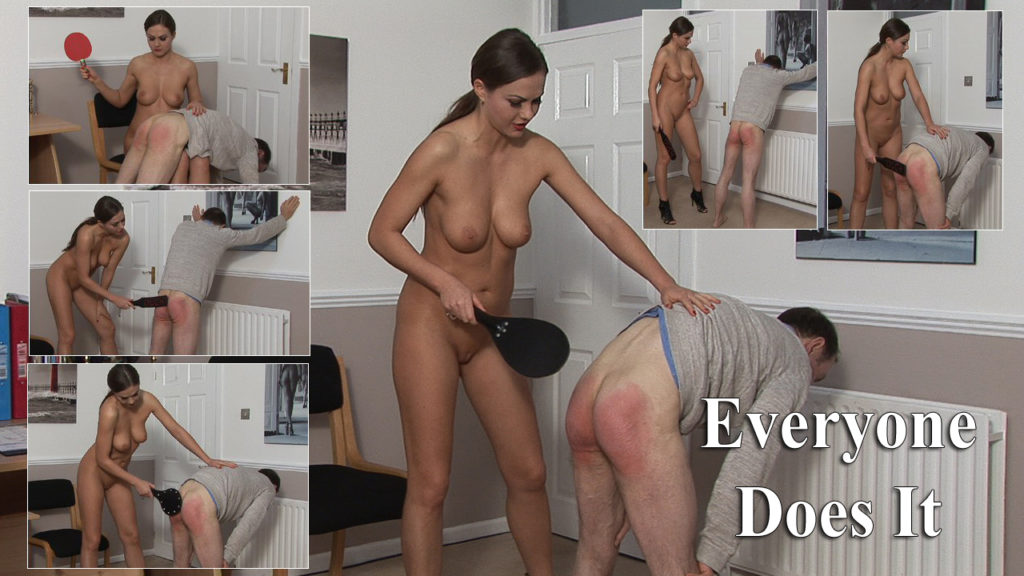 Everyone Does It

– Tina Kay is annoyed with a photographer who continually tries to touch her during a photo shoot under the guise of getting her in the right poses. Finally she loses patience and decides that he needs to be taught a lesson. She threatens to report him to the authorities unless he accepts a good spanking. Having little choice he reluctantly agrees and removes his trousers and pants before going over her knee for a good spanking. Worse is to follow when she orders him to lean up against the wall with his bottom properly presented for further chastisement with various leather straps and paddles until he has learnt to keep his hands to himself.