Now available at our

Spanking Library Store

,
'Please Don't Kick Me Out'

featuring Miss Jodie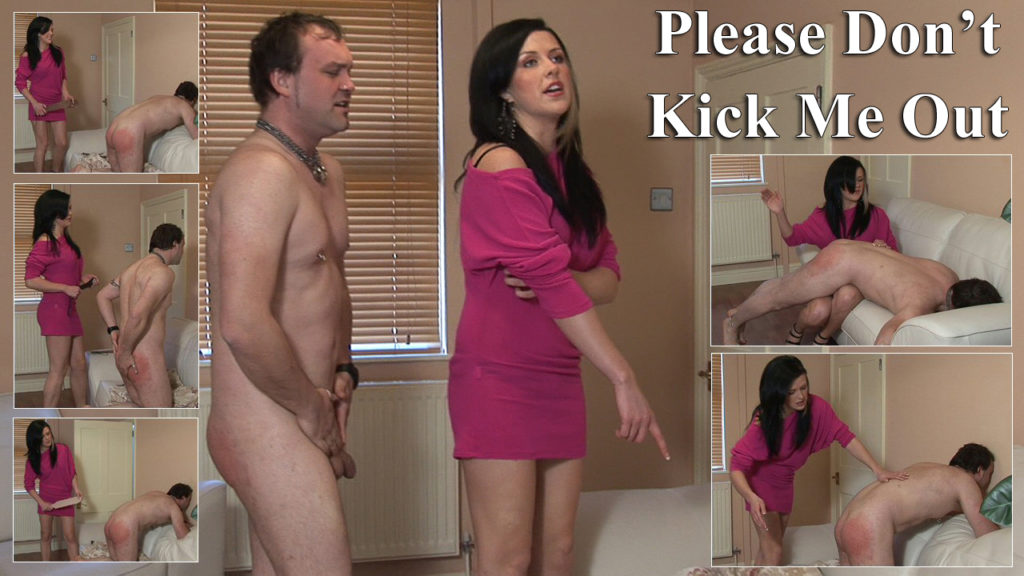 Please Don't Kick Me Out

– Jodie is really angry with her boyfriend when they get home in the early hours of the morning after a night out on the town because he spent most of the time flirting with other women and ignoring her. He is told to get his clothes off and over her knee for a spanking or she will kick him out. Not satisfied that the spanking has taught him a lesson Jodie gives him a hard strapping and paddling to really drive home the message.