Now available at our

Spanking Library Store

,
'Text Messages'

featuring Miss Zoe Page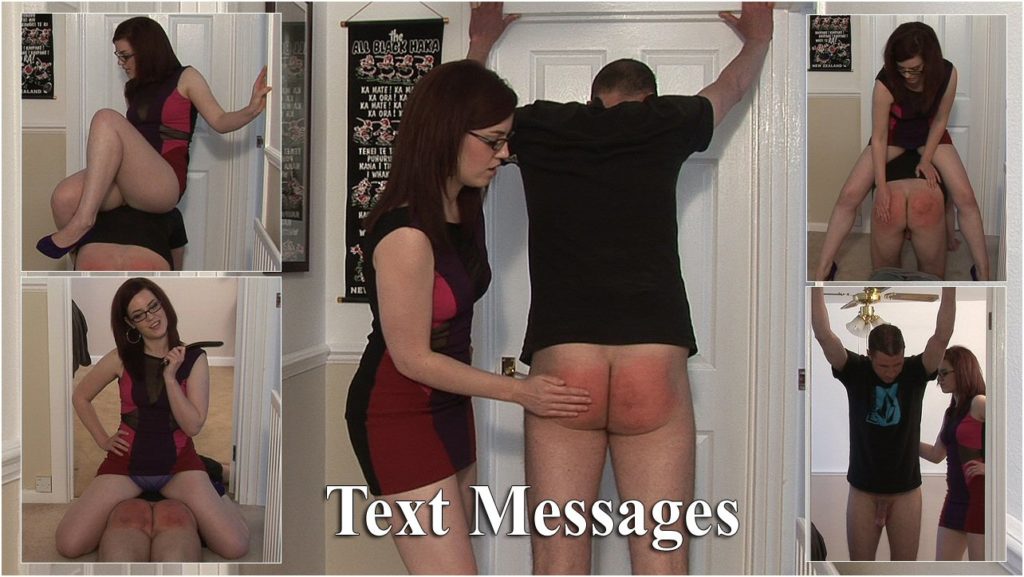 Text Messages

– Zoe has been going through her boyfriend phone and has found pictures from other girls and flirty text messages etc. When she confronts him about it he denies it has anything to do with him and then complains about her going through his phone. Zoe knows that he is lying and quickly has his jeans and underpants off so that she can give him a good hand spanking while he stands in the doorway with hands holding on to the door frame. She then orders him to lay flat on the floor so that she can continue to thrash his already sore bottom with various leather straps and paddle which she has retrieved from the bedroom. Only when his bottom is red raw and he is apologising for his behaviour does relent and orders him to get the rest of his clothes off and on to the bed so she can have her way with him.