Now available at our

Spanking Library Store

,
'Hidden Away'

featuring Leia Anne Woods & Zoe Page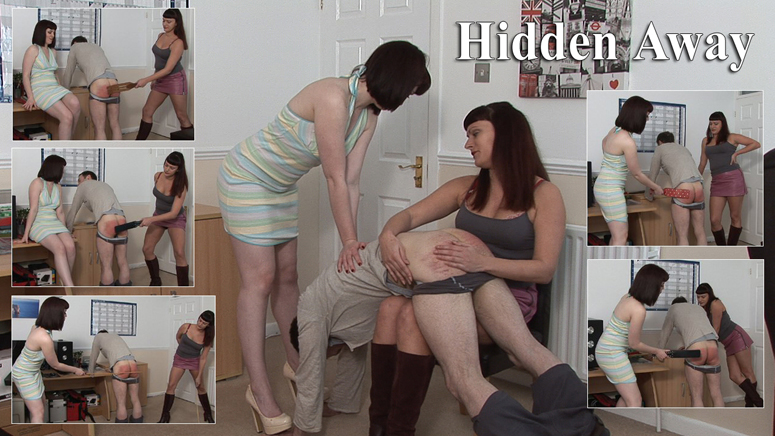 Hidden Away

– Leia Anne has to punish her partner after she and close friend Zoe find some old transparencies from a porn shoot he did a few years ago as an amateur photographer hidden away in the loft. He denies that they are his and that he was just looking after them for a friend. Not believing a word of what he is saying she soon has his jeans and pants down for a good over the knee bare bottom spanking. It gets even worse for him when he is ordered to go over Zoe's knee so that she can continue the spanking. Not satisfied that he is learning his lesson they subject him to a good thrashing with various leather paddles and straps which has him squirming around much to their enjoyment. The punishment is finished off with both ladies armed with a cane taking alternate strokes leaving his bottom red raw and very bruised.