Now available at our

Spanking Library Store

,
'Second Opinion'

featuring Miss Lina & Chris Summers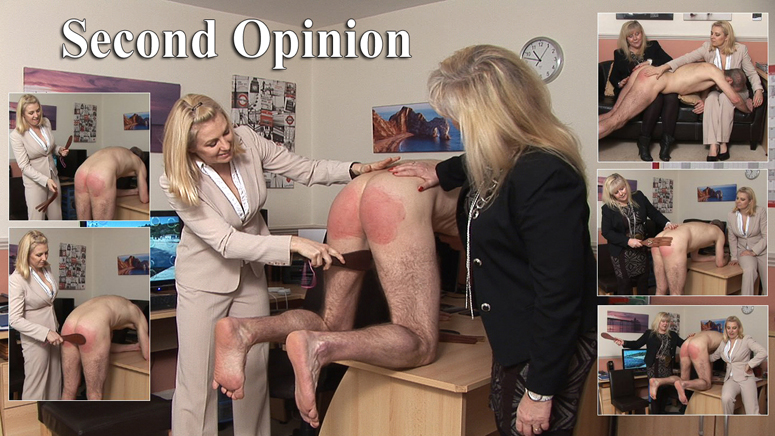 Second Opinion

– Lina is auditioning male models to do videos for her website and has asked friend Chris Summers to give her a hand as she would value her opinion. First they have him strip naked before taking turns at putting him over their knee bare a good hard spanking. After the spanking they order him to bend over the desk so that they can thrash him with various leather straps and paddles. They finish off the punishment with a further strapping whilst he is on the desk on all fours with legs spread and balls on display which makes it as humiliating as possible for him and also it makes it easier to hold him by the balls if he moves around too much.