Now available at our

Spanking Library Store

,
'You Know What Day It Is'

featuring Miss Jade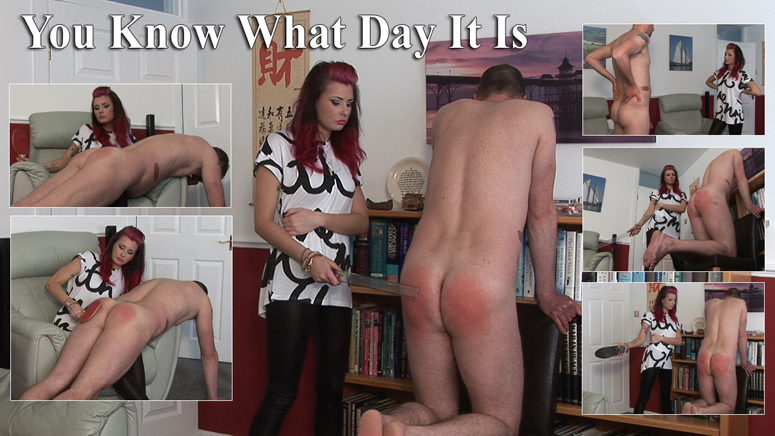 You Know What Day It Is

– Jade is really upset when she finds out that her boyfriend has forgotten her birthday and decides to teach him a lesson and make sure he never forgets again. She has him strip naked before putting him over her knee for a humiliating bare bottom spanking. She then finds a ruler, slipper and a bat from around the house which she can put to good use by using them to administer further chastisement whilst he is kneeling on the chair. By the end of the punishment his bottom is very sore and bruised and he is promising to be a good boy in the future.