Now available at our

Spanking Library Store

,
'Wasting My Time & Money'

featuring Miss Ashleigh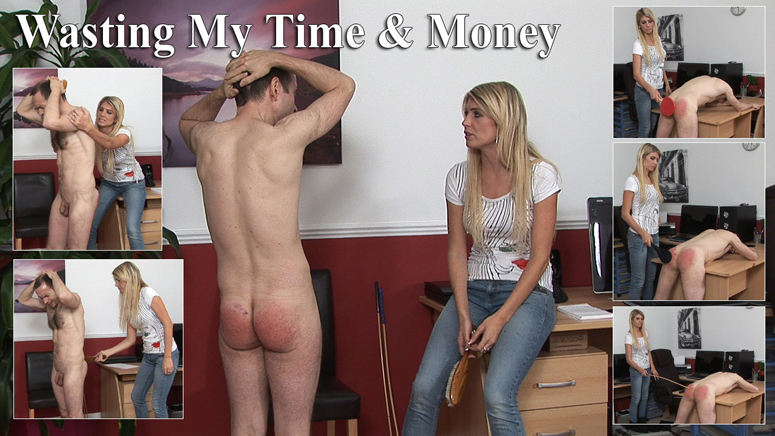 Wasting My Time And Money

– Ashleigh is angry with her driver because of his poor time keeping which has cost her money because of missed photo shoots. She decides that the best way to resolve the matter is to give him a taste of corporal punishment and has him strip naked and stand with his hands on his head whilst she spanks him with a hairbrush. She then has him bend over the desk with his bottom presented for further chastisement with strap and paddle. The punishment is finished off with a particularly painful caning that has him promising to change his ways.