Caught In The Act

– Getting home early from work Jade catches her boyfriend at the computer wanking over porn. She shows her displeasure by putting him over her knee for a bare bottom spanking. He is then stripped naked for further punishment including having his cock smacked with a table tennis bat. She finishes off the punishment by putting him over the table for a good strapping.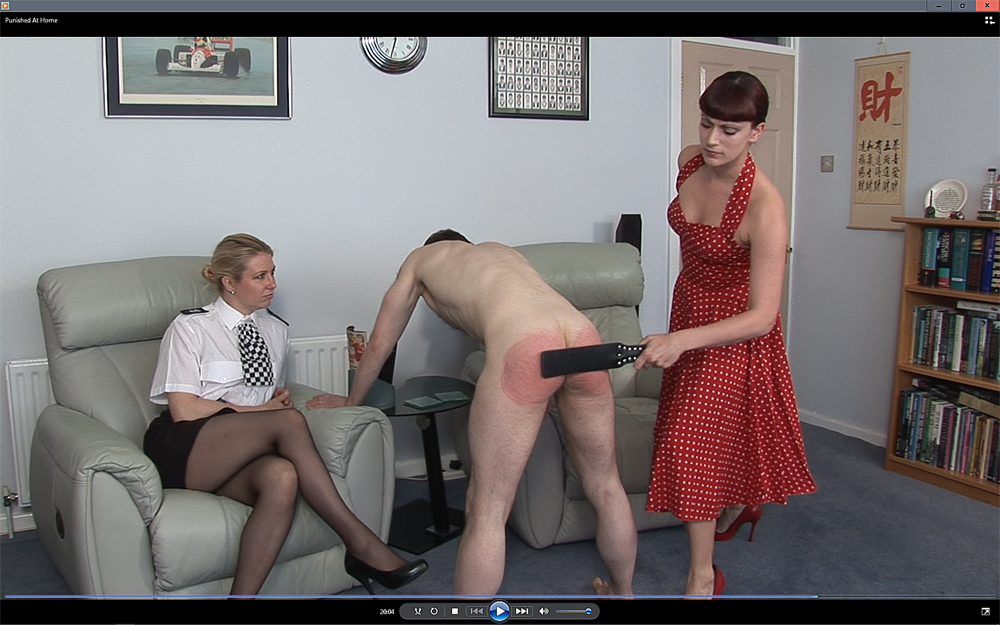 Home Punishment

– David is brought him by the police having spent the night at the station for being drunk and disorderly behaviour and for criminal damage. Rather than having to do all the paperwork the officer decides the best way to deal with it is to take him home and give him a good thrashing in front of his wife. His wife is more than happy to see him thrashed and is pleased to help out. He is stripped naked and is put over knee for a good spanking from both of them before they both then give him a good strapping and paddling to drive the message home about his behaviour.
Naughty Uncle

– Lina with the help of her niece Ashleigh gives her husband a severe thrashing after Ashleigh sees him in a very compromising position with the next door neighbour. A humiliating over the knee bare bottom spanking from both of them is followed by a prolonged paddling and strapping until his backside is red raw and he is promising to be a good boy.