Now available at our

Spanking Library Store

,
'I'm Sick Of This'

featuring Lucy Lauren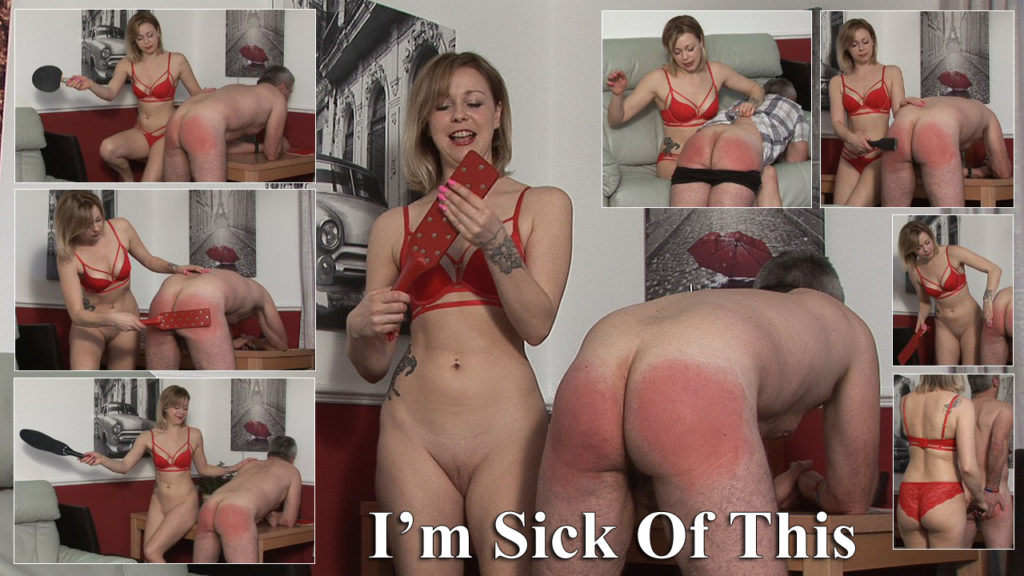 I'm Sick Of This

– Lucy knows exactly what to do with a photographer who over steps the mark during a photo shoot by constantly touching and groping her. She takes the camera and drags him into the lounge where threatens to report him unless he agrees to a beating. Not wanting his wife to find out he chooses to be punished and quickly finds himself naked and over her knee for a humiliating bare bottom spanking. Worse is to follow when Lucy produces a number of leather straps and paddles which she use to good effect to administer further chastisement to his already sore bottom whilst he is bent over the table. During the strapping and paddling he is continually moaning and complaining so Lucy takes off her knickers and shoves them in his mouth, only taking them out at the end of his thrashing so that he can promise her that he will be a good boy in the future.