Available at our

Spanking Library Store

,
'Upsetting My Niece'

featuring Jenna Jay and Miss Lina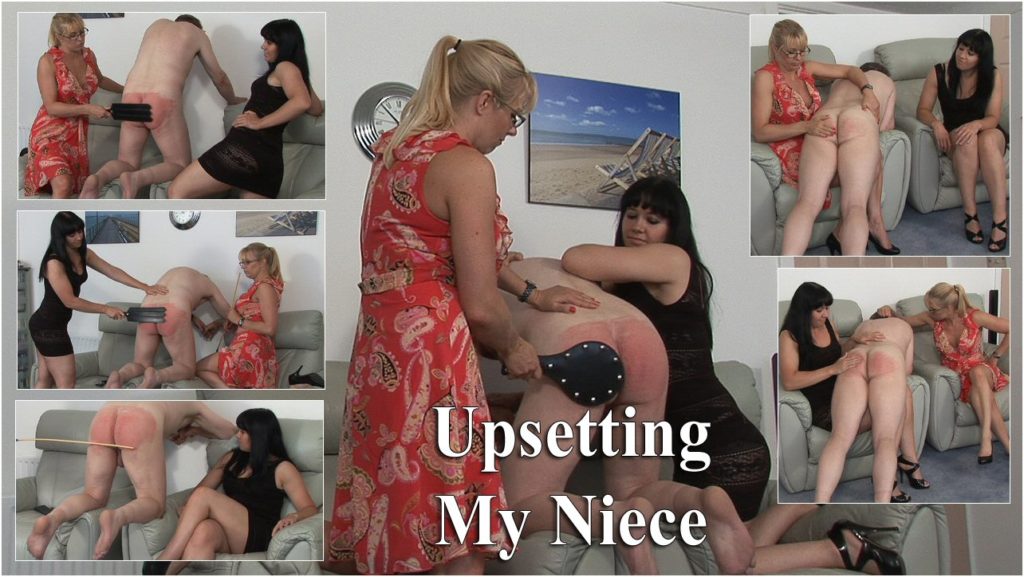 Upsetting My Niece

– Lina is really angry with her next door neighbour for upsetting her niece Jenna by sending her texts saying what he would like to do to her and making suggestive comments to her in person. Rather than being reported for sexual harassment her agree to be punished by the both of them. Once he has stripped naked they take turns to put him over the knee for a good spanking. He then has to kneel up on the arms of the chairs leaving him exposed for a good thrashing with various implements. The punishment is finished off with both Lina and Jenna administering a hard caning to his already sore bottom.