Available at our

Spanking Library Store

,
'Underwear Fetish'

featuring Shay Hendrix and Miss Lina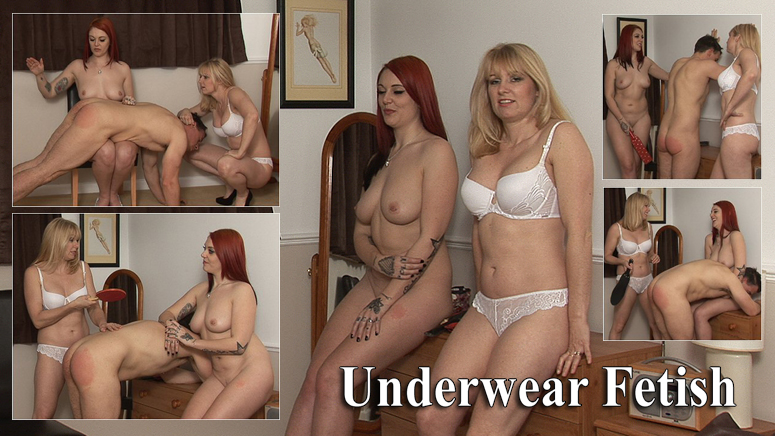 Underwear Fetish

– Shay and Lina are really fed up with their flat mate going through their underwear drawer and taking items so they decide to do something about it by giving him a good beating. They first strip him naked and take turns to put him over their knee for a bare bottom spanking. This is quickly followed up with a good strapping and paddling until he has learnt his lesson and agrees to keep his sticky fingers out of their underwear drawer.