Now available at our

Spanking Library Store

,
'Irrational Girlfriend'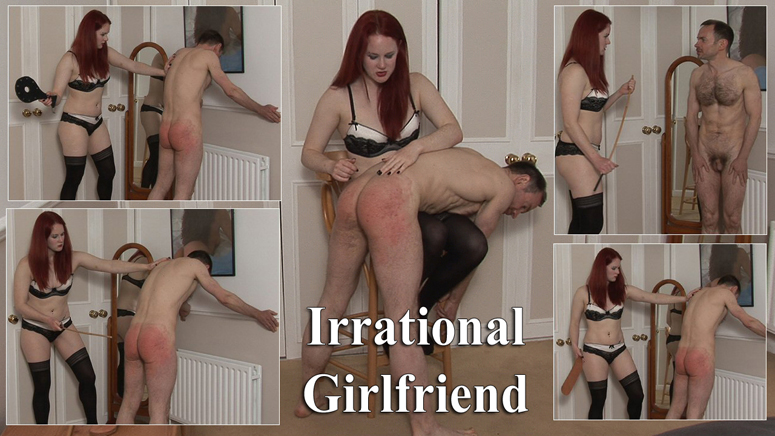 Irrational Girlfriend

– David is in trouble with his girlfriend because she has gone through his mobile phone and found numbers that belong to other females which she is not happy about. Even though he has a reasonable explanation as they are people that he works with she will have none of it and soon has him stripped naked and over her knee for a humiliating spanking. Worse is to follow when she has him leaning up against the wall for further punishment with leather straps and paddles until his backside is red raw and he is promising that she is the only one for him. To make sure she finishes off the punishment with a painful caning to drive the message home.