Now available at our

Spanking Library Store

,
'Kinky Landlady (Part 1)'

featuring Red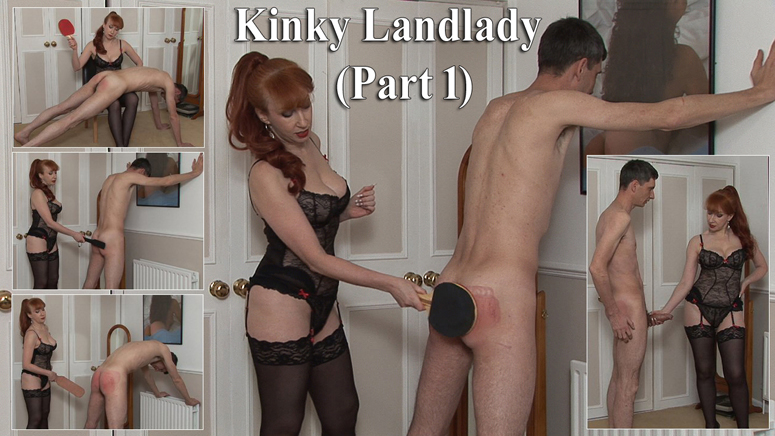 Kinky Landlady (Part 1)

– Kinky landlady Red has another male lodger who has not obeyed her rules and left his room in a mess yet again. She knows that he will accept corporal punishment rather than leave because of the low rent that she charges and soon has him stripped naked and over her knee for a good spanking. Not satisfied that he has learnt his lesson she has him lean up against the wall with his bottom perfectly presented for a good thrashing with the various implements that she keeps for such occasions. When his bottom is suitable sore and bruised she makes him knee down in front of her and masturbate whilst she watches. When she is ready she takes hold of him by his erection and leads him to her bedroom.