Now available at our

Spanking Library Store

,
'Teaching You A Lesson'

featuring Zoe Page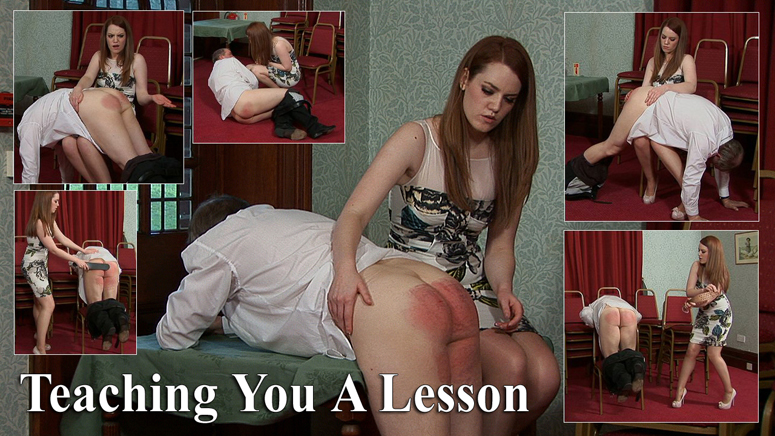 Teaching You A Lesson

– Hotel manageress Zoe Page has to deal with a lazy employee who has failed to follow her instructions and have the main room set up for an important function later that day. She decides that the best way to deal with the situation is to give him a dose of corporal punishment to change his attitude and performance. Having little choice if he wants to keep his job he soon finds himself over Zoe's knee for a humiliating bare bottom spanking. Worse is to follow when she makes him bend over the chair so that she can give a severe thrashing with a couple leather straps that leaves his backside many shades of red. Not satisfied that he has fully learnt his lesson she has him leaning over the table for a further hard spanking and only stopping when he promises to change his ways.