Available at our 

Spanking Library Store

,
'Groping Jodie'

featuring Tammie lee and Jodie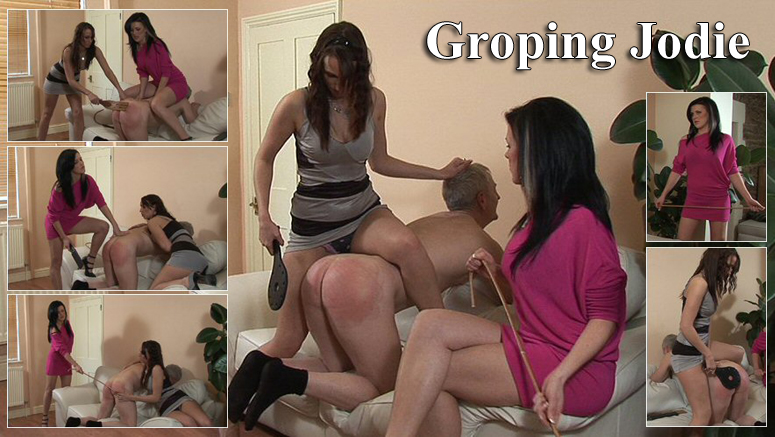 Groping Jodie

– Tammie is angry when her best friend Jodie tells her that her boss has been groping her at work.  Tammie decides that something needs to be done to put a stop to and she and Jodie call round to her boss's house to confront him about what has been going on. They threaten to report him to the authorities unless he does what they tell him to do.  What he doesn't realise is that Tammie is in to dominating and punishing men and has brought along a collection of canes, straps and paddles to teach him a lesson he will remember for a long time. They strip him naked and giving him a good thrashing with the straps and paddles before taking turns administering a hard caning to his already extremely sore buttocks that has him promising to behave himself in the future.