Now Available at our Spanking Library Store,
'Taking Advantage'

featuring Charlotte and Ashleigh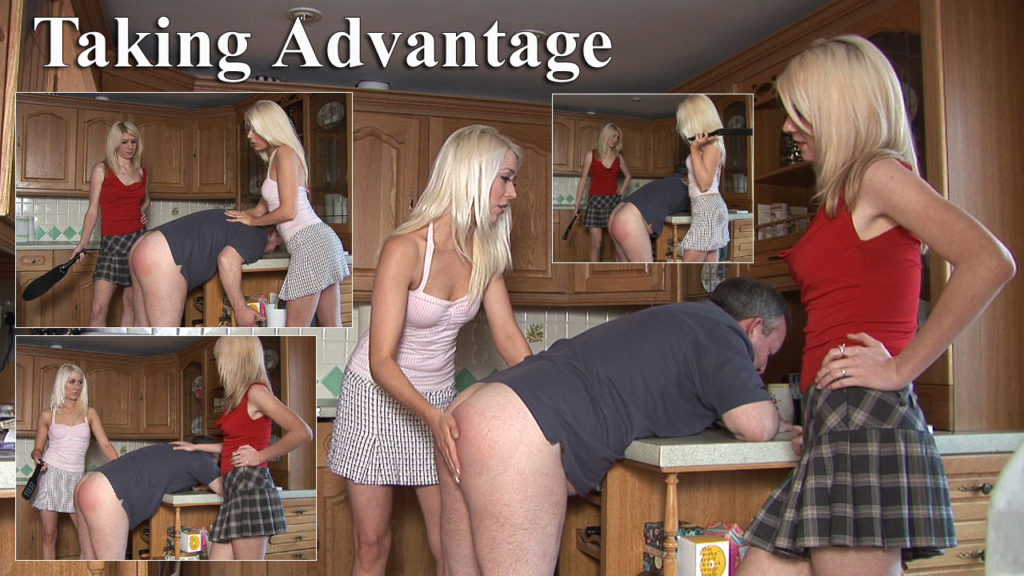 Taking Advantage

– Charlotte and Ashleigh are sick and tired of their landlord taking advantage of his position and always trying to grope them and constantly making sleazy suggestions.  They decide that he needs to be taught a lesson and threaten to report him to the relevant authorities unless he accepts a spanking from both of them.  Having little choice, he reluctantly drops his trousers and pants and bends over the kitchen worktop with his bottom presented for the ladies to deal with him.  Then Charlotte and Ashleigh thoroughly enjoy themselves taking turns to punish him with hand strap and paddle until they are satisfied that he has learnt his lesson.