Now Available at our 

Spanking Library Store

,
'Breaking The Law'

featuring Miss Lina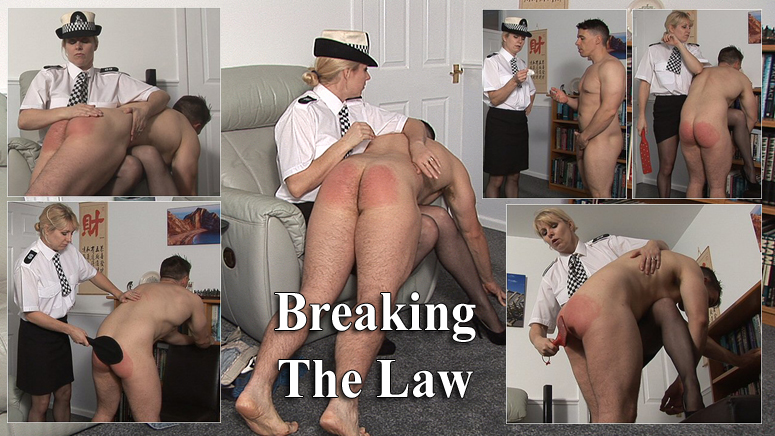 Breaking The Law

– Police officer Lina carries out a strip search and items are found hidden in the suspects clothing so he is given a choice of an on the spot punishment or being arrested and taken to the station. Choosing the first option he is soon over the officer's knee for a humiliating bare bottom spanking. Worse is to follow with a good paddling and strapping to teach him a valuable lesson.