Now available at our

Spanking Library Store

,
'Always Wanking (Part 2)'

featuring Tina Kay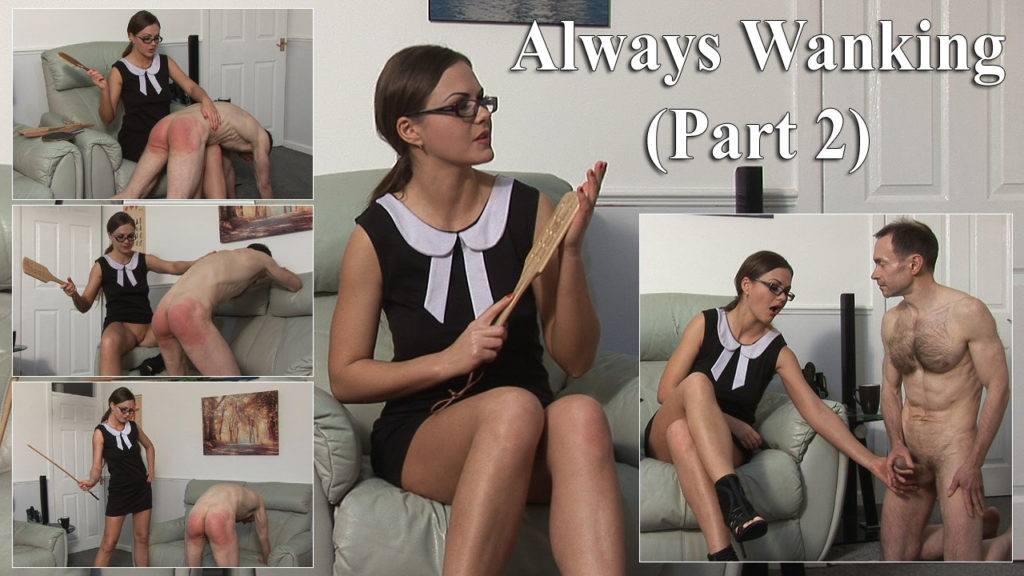 Always Wanking (Part 2)

– Tina has yet again found her partner wanking over porn on the internet when she arrives home early despite the fact she gave him a good beating the last time she caught him. She decides that he needs to be taught a much more severe lesson this time and starts off by putting him over her knee for a good spanking with her hairbrush. She then has him kneeling on the settee for further chastisement with a nasty wooden paddle before finishing off the punishment with a hard caning to really teach him a lesson he want forget in a hurry. The punishment over she has him kneel before her and wank himself off to keep his balls empty.