Now available at our

Spanking Library Store

,
'Birthday Surprise'

featuring Lola-Marie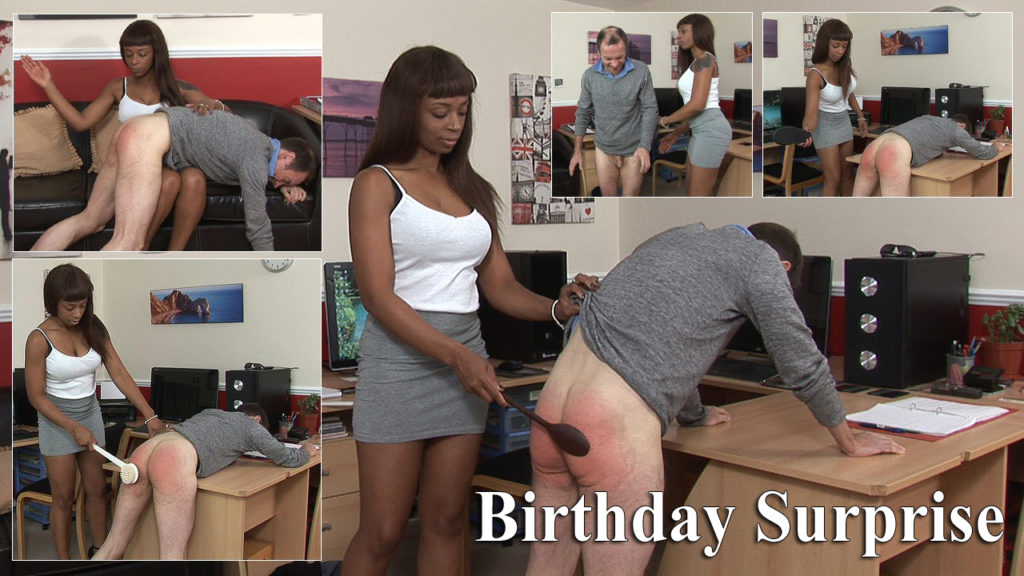 Birthday Surprise

– Lola-Marie's partner is in trouble for not only forgetting her birthday but for his rude and dismissive attitude when questioned about it. He soon finds himself over her knee for a good hard bare bottom spanking to help change his attitude. Even after the spanking he is still showing little remorse so Lola-Marie orders him to bend over the desk for further chastisement with a wooden spoon, a long handled bath brush and a leather slipper that leaves his bottom bruised and very sore. Lola-Marie only stops when she thinks he has learned his lesson and her anger has been assuaged.