Available at our

Spanking Library Store

,
'Younger Models'

featuring Leia Anne Woods, Andi Switch and Miss Lina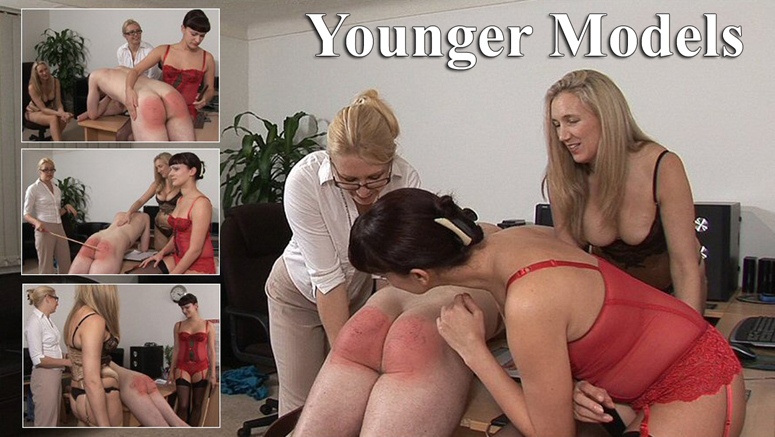 Younger Models

– Lina is really annoyed with one of her male models complaining about the age of some of the female models at the shoot and decides that he needs to be taught a lesson. She tells Leia and Andi what he has been saying and between the three of them they give him a beating to remember. They strip him naked and take turns to put him over the knee for a good spanking before moving to harsher measures. Various straps and paddles are applied to his already sore bottom before they move on to a serve caning to drive the lesson home.