Now available at our

Spanking Library Store

,
'Waiting For Punishment'

featuring Zoe Page and Miss Lina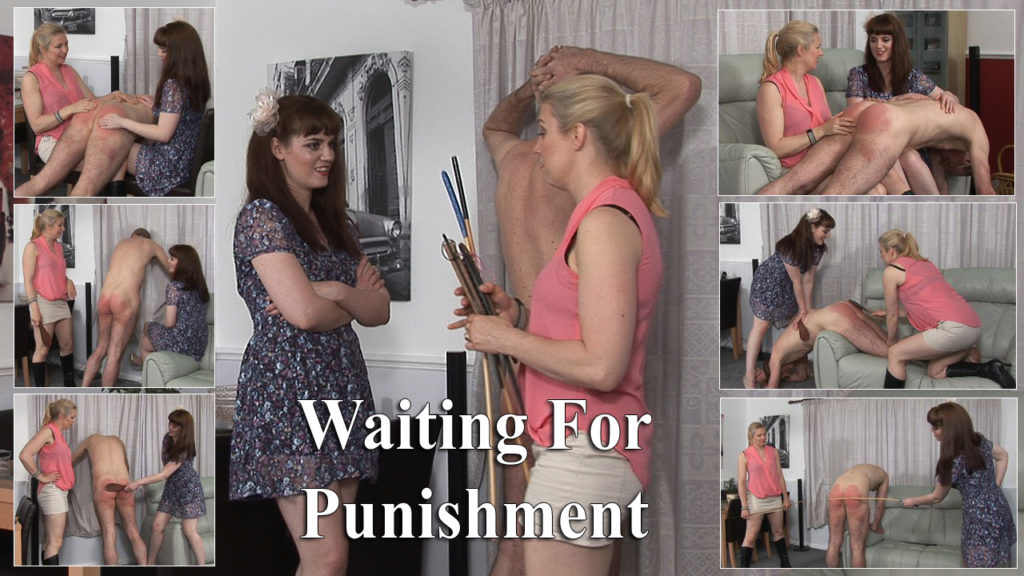 Waiting For Punishment

– Lina has to discipline her partner for his bad behaviour but decides to make him wait, naked and facing the wall until she gets back home with friend Zoe after a night out with the girls. As soon they get in he quickly finds himself across the knee of first Lina and then Zoe for a long hard spanking. To make things more painful for him they then sit facing each other so that he can go over the both their knees which allows them to spank him at the same time. But the punishment is far from over as the ladies then take great delight in beating his already sore bottom with a small leather paddle and a rather nasty rubber paddle which has a vicious sting to it. To finish off the ladies take turns to administer a hard caning that has him promising to be a good boy in the future.