Now available at our

Spanking Library Store

,
'Checking Her Account'

featuring Miss Ashleigh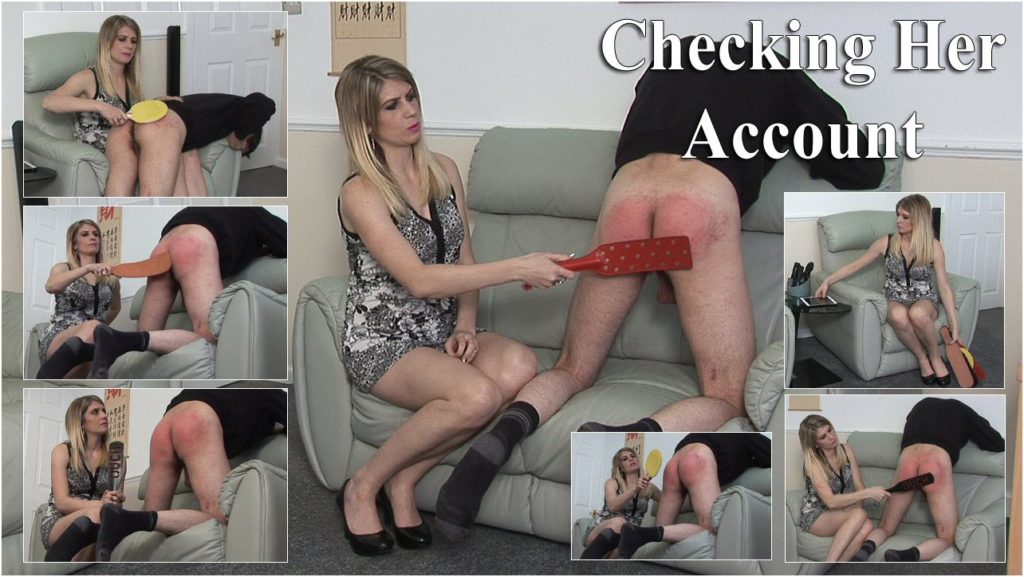 Checking Her Account

– Ashleigh and her partner are planning to have an evening out but before they leave she checks her account to see how much money they have to spend and discovers that nearly £300 is missing. While he is checking the account Ashleigh goes to the bedroom to collect her straps and paddles which she knows she will need to get to the truth. On her return he denies it has anything to do with him and it must be an error by the bank. Knowing that he is lying she quickly has him over her knee for a good bare bottom paddling. He continues to deny it has anything to do with him so she orders him to kneel on the settee with his already sore bottom properly presented so that she can give him a really severe thrashing with leather straps and paddles until he tells the truth and her anger has been appeased.