Available at our

Spanking Library Store

,
'Don't Lie'

featuring Kimmy and Miss Lina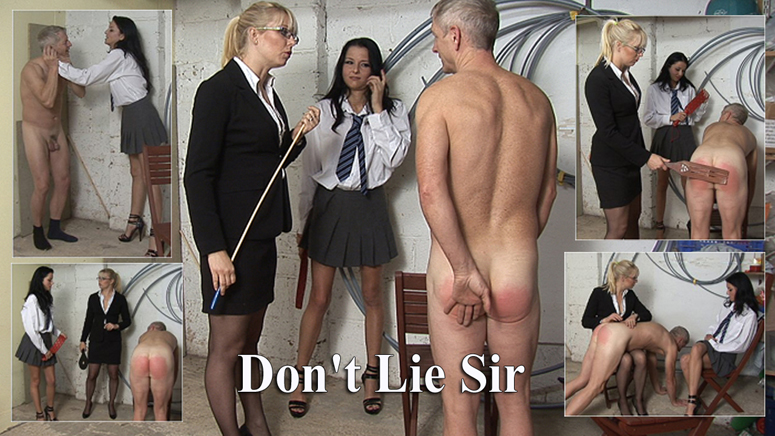 Don't Lie Sir

– Schoolgirl Kimmy has spoken to her headmistress about one of the male teachers who has been acting in an inappropriate manner towards her. The headmistress decides to deal with the problem in her own way and away from school property so as to keep the matter private and protect the reputation of the school. She with Kimmy in tow visits the teacher's house and finds him in the garage. After questioning him the headmistress decides that the only to resolve the problem is to give him a good thrashing, a humiliating prospect with Kimmy watching. Once he has stripped naked the headmistress put him over the knee for a spanking. Worse is to follow when he has to go over Kimmy's knee for more spanking. The punishment continues with a good strapping and paddling and is finished off with the headmistress giving him twelve strokes of the cane while he apologizes to Kimmy.