Now available at our

Spanking Library Store

,
'Jealous Boyfriend'

featuring Miss Sophia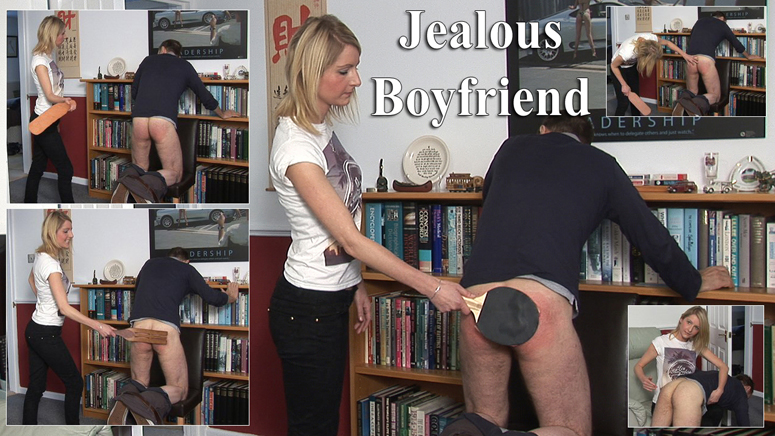 Jealous Boyfriend

– Sophia is fed with her partner's jealous behaviour especially with regard to her modelling work and the fact that some of the numbers on her phone have been deleted and decides that the best way to resolve the matter is to give him a taste of corporal punishment. She starts off by putting him over her knee for a humiliating bare bottom spanking. She then has him kneeling on the chair against the bookcase with his bottom presented for a thrashing with a variety of implements that she has collected from various shoots that she has done until he admits the error of his ways and promises to change.