Now available at our

Spanking Library Store

,
'Big Problem'

featuring Dani Hunt & Miss Lina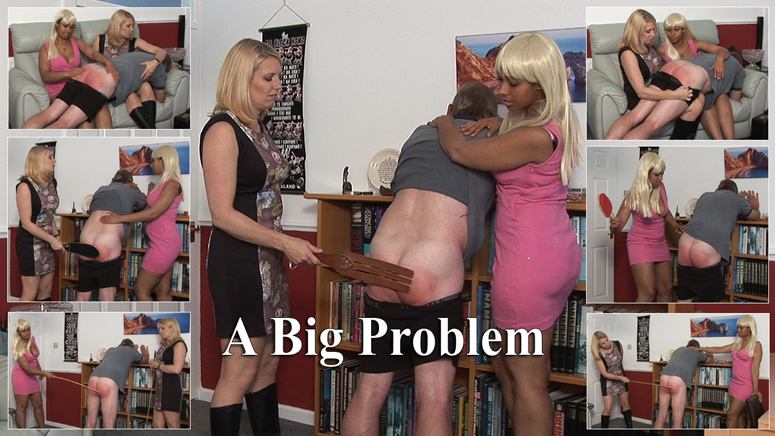 Big Problem

– Lina and Dani have a problem with one of their tenants who is two months behind with the rent so decide to call round and see him. They are not taken in by his pathetic excuses and tell him that if he doesn't come up with the money in a few days they will evict him. Not only that but they are going to chastise him to encourage him to get rent paid as soon as possible. Having little choice he finds himself first over Lina's knee then Dani's knee for a humiliating bare bottom spanking. Worse is to follow when they produce assorted implements to administer further punishment to his already sore backside whilst he leans up against the bookcase. The punishment is finished off with a severe caning from the both of them which soon has him promising to pay the money owed.