Available at our

Spanking Library Store

,
'Touching The Models'

featuring Charlotte & Ashleigh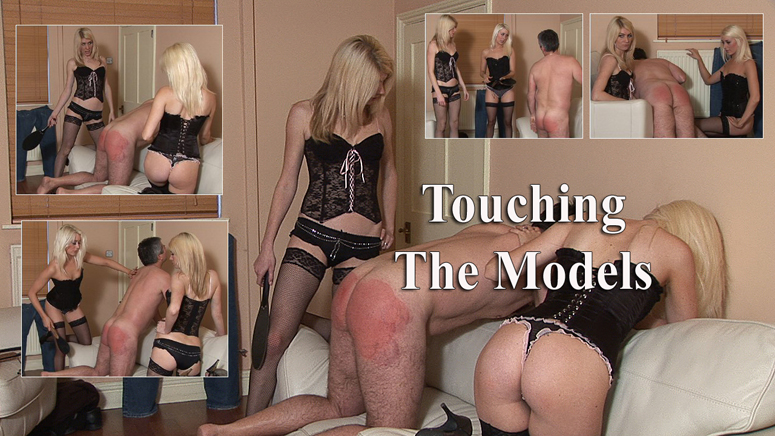 Touching The Models

– Charlotte and Ashleigh know just how to deal with photographers who doesn't know how to behave themselves. All they have to do is threaten to report them to the authorities and they are looking for a way out. Steve is just the same and will do anything to stop his wife finding out. The girls take great delight in stripping him naked for a bare bottom spanking. Worse is to follow when the get a heavy leather strap and rubber paddle out and proceed to give him a real thrashing he won't forget in a hurry.