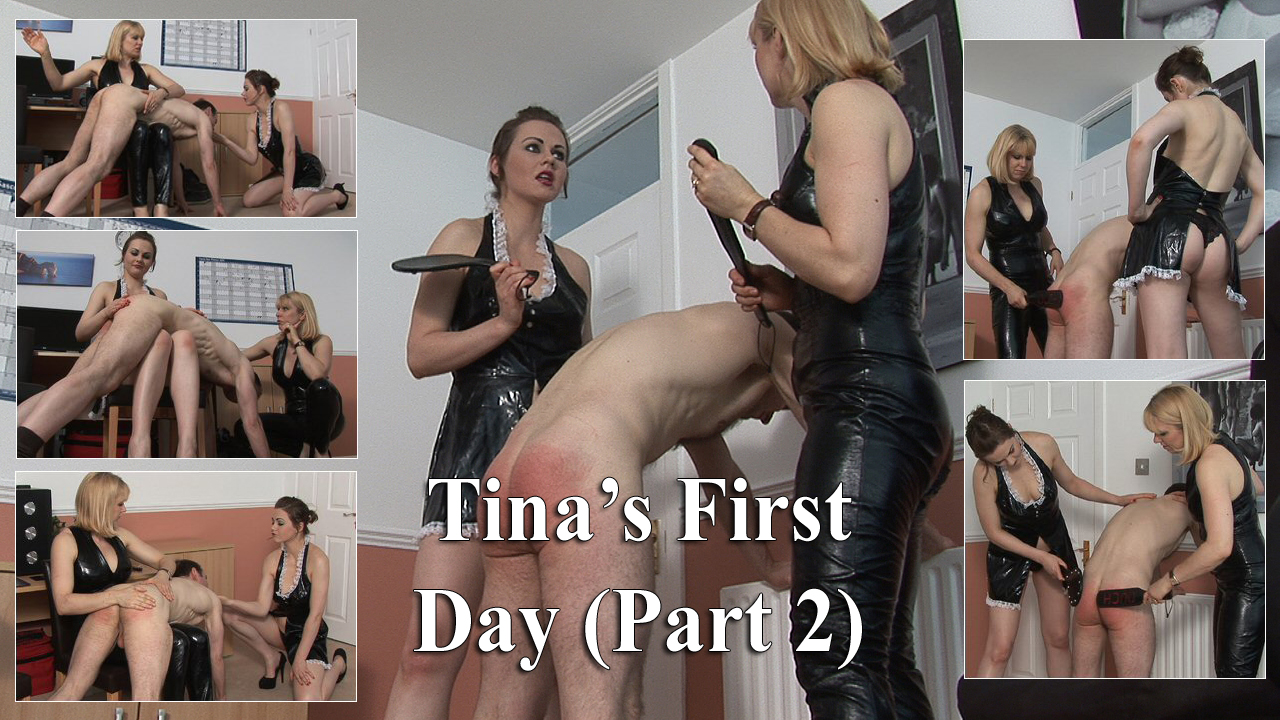 Tina's First Day (Part 2)

– Lina has hired Tina as her new assistant and is showing her how to deal with clients that are sent to her for various reasons that require corporal punishment. Second on the list a guy who has been sent by his female boss because of his sexist attitude and who needs to learn that women are now in control. Once he has stripped naked Lina put him over the knee for a good spanking before handing him over to Tina to continue the chastisement. They then take turns to administer more serious punishment with various implements finishing off with the both of them beating him at the same time which leaves the guy with a very red sore bottom and a changed attitude.
Sleazy Hotel Guest

– Hotel guest agrees to be punished by manageress and maid for making unwanted advances rather than being reported to the authorities. He is ordered to strip naked before going over the knee of the manageress and then the maid for a humiliating bare bottom spanking. Worse is to follow when he has to bend over for further punishment with the ladies taking turns with various implements including a hairbrush and paddle to teach him a lesson he won't forget in a hurry.