Now available at our

Spanking Library Store

,
'Punished By The Headgirl'

featuring Miss Dolly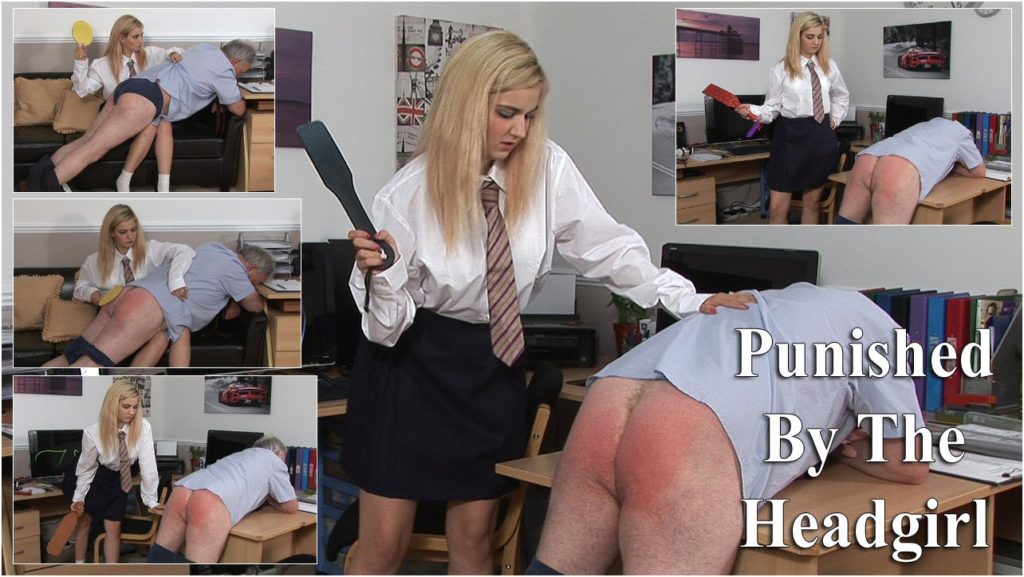 Punished By The Headgirl

– Headgirl Dolly confronts a teacher who has been having an inappropriate relationship with one of the pupils in the school. At first he denies it but presented with evidence he finally admits that it is true. Dolly gives him a choice of either being reported to the headmistress with all that entails or he can accept an on the spot punishment from her. Having little choice he reluctantly agrees and quickly finds himself over her knee for a humiliating bare bottom paddling. Worse is to follow when she orders him to bend over her desk further chastisement with an assortment of leather straps and paddles to his already sore bottom. The punishment only concludes when Dolly is satisfied that he has learnt his lesson and is promising to behave himself in the future.