Now available at our

Spanking Library Store

,
'The Photo Shoot'

featuring Miss Dolly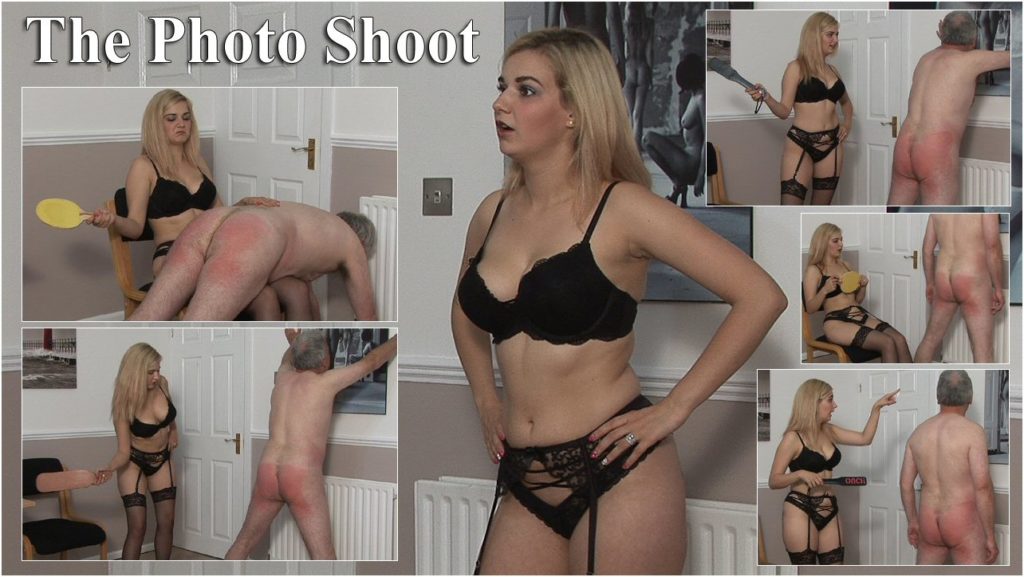 The Photo Shoot

– Dolly is fuming when the photographer she is working with on a shoot continually tries touching her and is generally inappropriate. She threatens to report him to the agency and also to the authorities which quickly has him apologising and asking her not to. She agrees but only if he is prepared to accepts a dose of corporal punishment. Having little choice he reluctantly agrees and strips naked before placing himself over her knee for a good spanking with hand and small paddle. The punishment continues with the photographer leaning up against the wall for further chastisement with leather paddle and strap until his bottom and thighs are bright red and Dolly's anger is assuaged.