Where's My Money

– Ashleigh punishes her much older partner and sugar daddy for not having her money ready for a night out on the town. She has him strip naked for a good over the knee spanking before having him bend over the back of the chair for a painful thrashing with straps and paddle until she is satisfied that he has learnt his lesson.
Flatmate Punished

– Lina and Amber decide to punish their flat mate after they catch him going in to their rooms and rummaging through their underwear drawers. He is stripped naked and has to go over the knee of both ladies for a good spanking with hand and wooden spoons. They then have him kneel on the chair for further punishment with ruler and paddle before having some more fun with him by indulging in some mild cock and ball torture.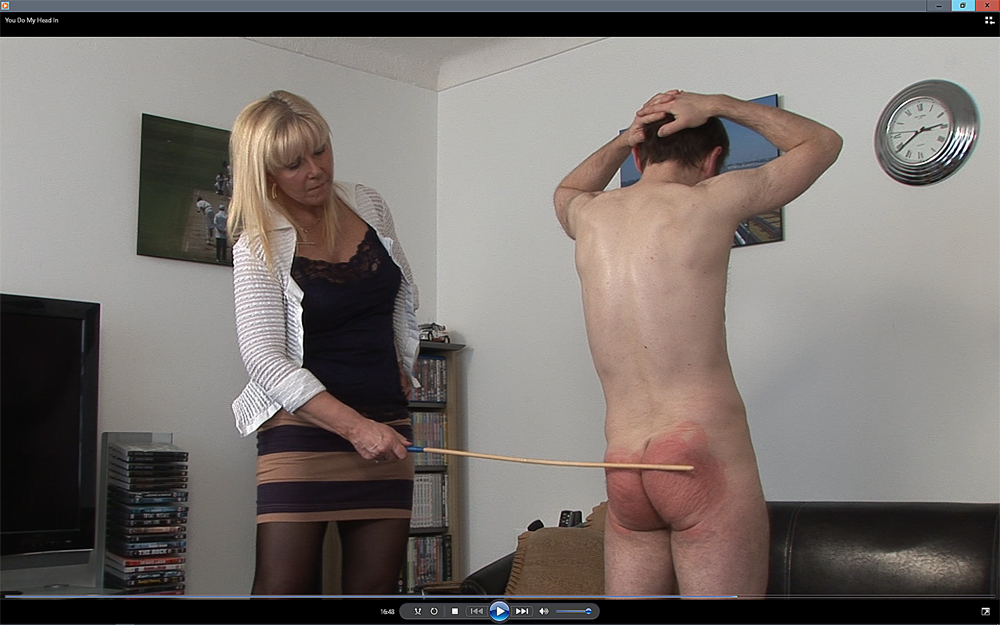 You Do My Head In

– Chris comes home after a hard day to find her lazy out of work partner naked and having a wank in front of the computer. She decides that he needs to be taught a lesson and puts him over her knee for a good spanking. He is then ordered to kneel on the settee for further punishment with straps and paddles before receiving a very painful caning. Once he has learnt his lesson Chris has him kneel on the floor in front of her so that he can wank himself off whilst she watches.