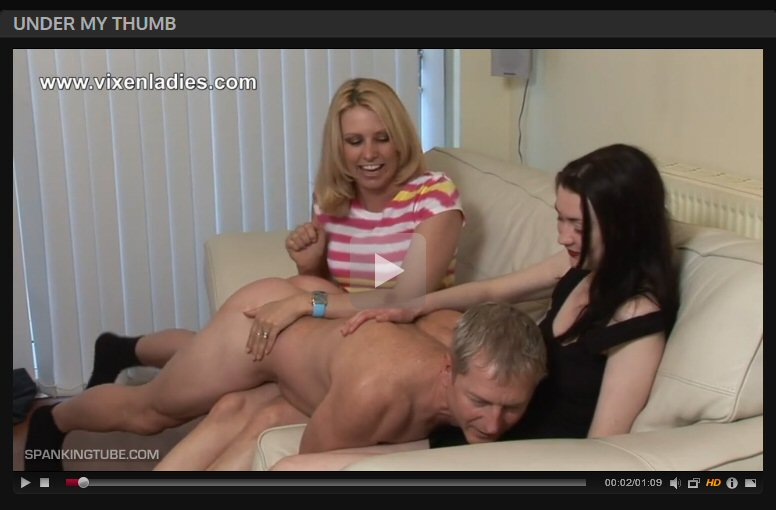 Under My Thumb

– Lina shows best friend Katja how she has her stepfather under her thumb. He will do anything to keep her silence after she found out about his affair with the next door neighbour.
Punished Workmen

– On a hot summers day Erika loses her patience with her employees and decides that the only way to motivate them is to give all a good thrashing and a hosing down afterwards.
Using Her Credit Card

– Using her credit is a good way to end up with a very sore bottom as this young man soon finds out when she puts him over her knee for a strapping.
Arrogant Boyfriend

– As far as Tammie is concerned there's only way to deal with her arrogant boyfriend and that is to get best friend Erika over to help her spank, strap and paddle him.