Don't Take The Car

– James is given a good thrashing with strap, paddle and cane for taking his auntie's car without permission.
Therapy Room

– Zak has an issue with excessive gambling and books a session with therapist Jessica Woods. She helps him deal with those issues with a good dose of corporal punishment.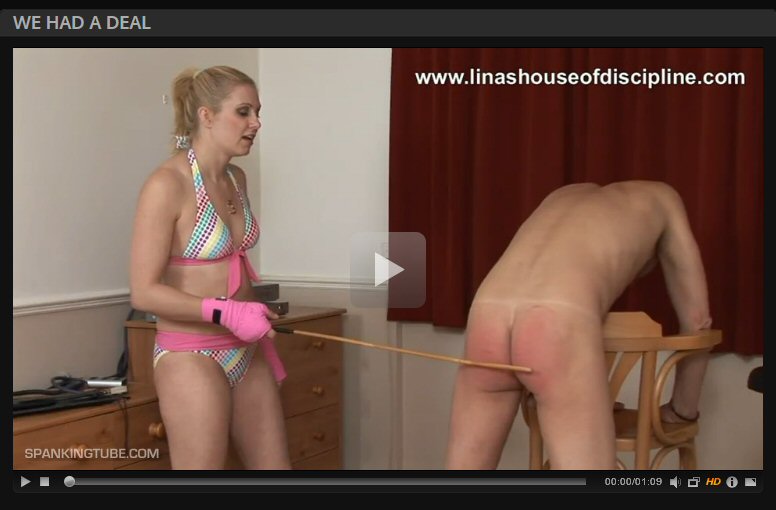 We Had A Deal

–

 

Lina thrashes partner Michael to encourage him to spend more time down the gym than watching television.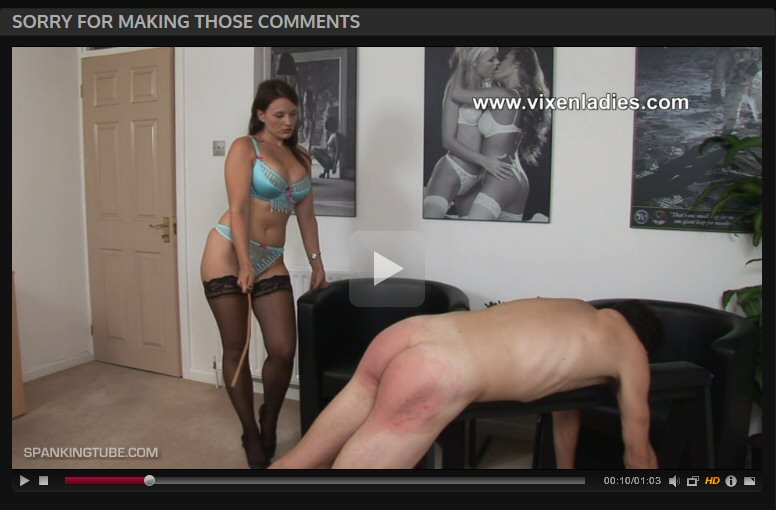 Sorry For Making Those Comments

– Making rude comments earns this young man a good thrashing