Check out our latest uploads to spankingtube.com, clips from videos entitled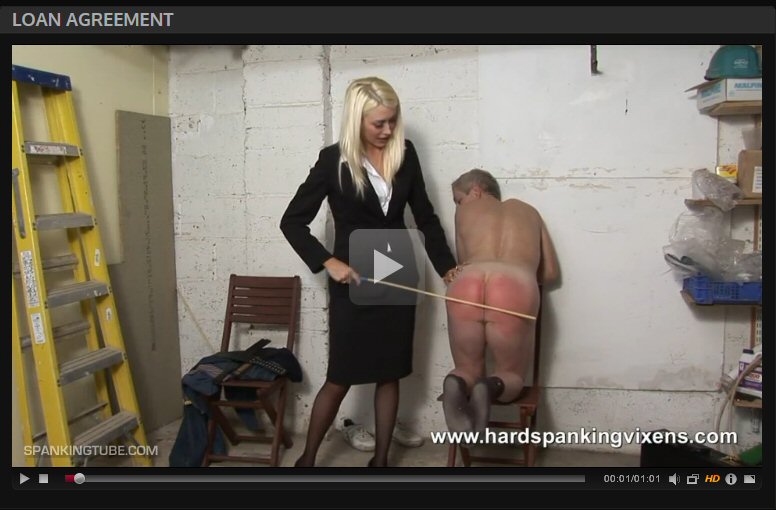 Loan Agreement

– Being late with the repayments results in a good beating for this naughty boy.
Short Sharp Shock

– The best way to deal with a young man who doesn't know how to behave is by the short sharp shock of well administered corporal punishment.
Touching What He Shouldn't

– Using Miss Lina's new laptop to look at porn is not a good idea as this guy soon finds out.
Over The Limit

– There's only one way to deal with a husband who has been arrested for drink driving and that is a good thrashing.
Upsetting The New Girl

– Inappropriate behaviour towards the new girl in the office results in painful and embarrassing punishment for these two guys.