Check out our latest uploads to spankingtube.com, clips from videos entitled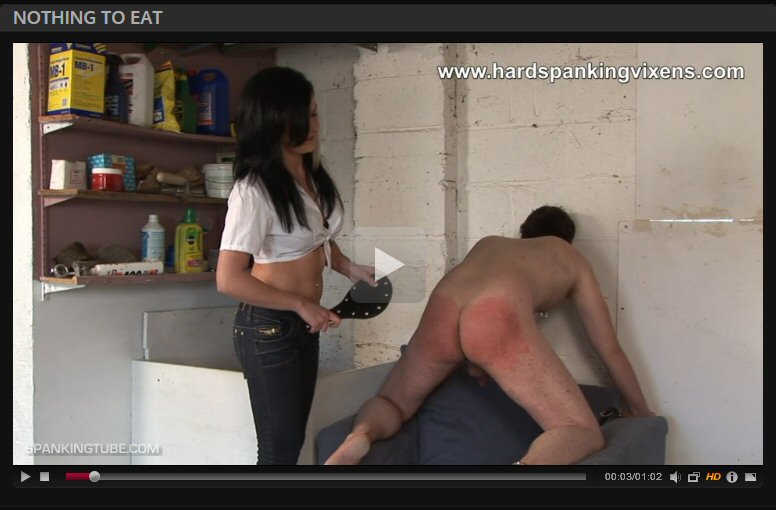 Nothing To Eat

– When Jodie gets home and finds out that her lazy boyfriend does not have dinner ready she takes him out to the garage for a good beating.
Rude Remarks

– It's not a good idea to make rude remarks to Sam Johnson and Miss Lina as this guy soon finds out as they paddle and strap his bare bottom.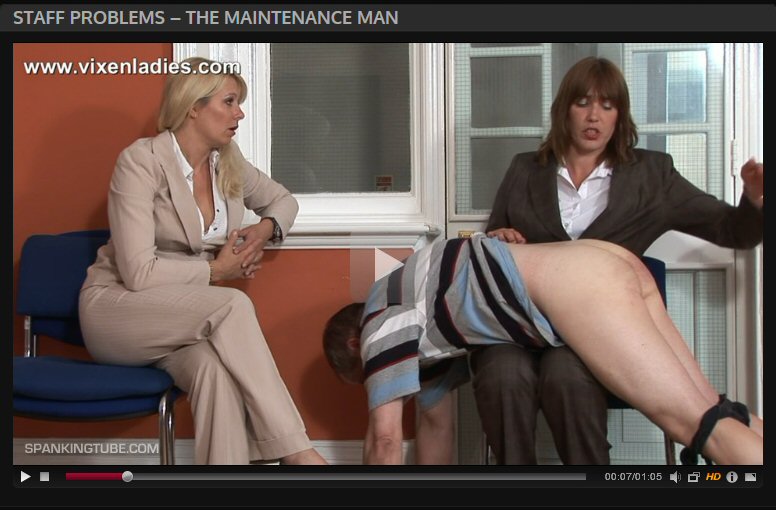 Staff Problems

– The Maintenance Man

–  The maintenance man is caught stealing from the hotel store room and is punished by the manageress and her assistant.