Check out our latest uploads to spankingtube.com, clips entitled 'You wanted To See Me' starring Miss Zoe & 'Don't Take My Car' starring Leia Anne Woods.  Both clips taken from Hard Spanking Vixens.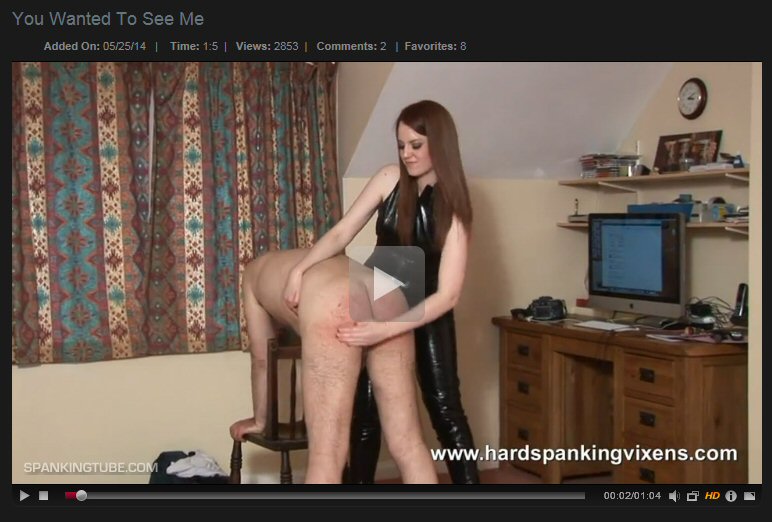 Miss Zoe calls in her webmaster to give him a good spanking for not running her website in the way she wants.
If you take your girlfriends car and damage it expect to end up with a very sore bottom.